Introduction to our Department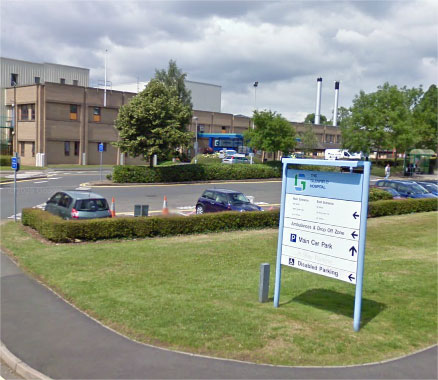 Welcome to the Activate Your Heart website! Our enthusiasm for using new technologies to support rehabilitation enables us to develop new and improved services for our patients. We are proud to offer this unique, Internet-based cardiac rehabilitation programme.
The cardiac rehabilitation department at the University Hospitals of Leicester NHS Trust has an established national reputation for delivering excellent, evidence-based clinical care to the people of Leicestershire. We have a strong track record of research and we collaborate with academic colleagues at the University of Leicester, Coventry University and other renowned academic centres.
The department comprises cardiac rehabilitation nurses, specialist physiotherapists and exercise specialists. We work closely with pharmacists, dietitians and health psychologists. Together with consultant cardiologists, consultant cardiac surgeons, the Rapid Access Chest Pain Clinic and primary care, we offer rehabilitation to individuals who have had a recent heart problem, including coronary artery bypass graft, angioplasty and myocardial infarction. We also provide a dedicated service for individuals with chronic heart failure. We care for approximately 2000 patients a year who are referred from across Leicestershire. All our staff are highly trained to maintain the highest standards of clinical care.
Professor Sally Singh and Modern Matron for Cardiac Rehabilitation, Sally Boyce, have been supported by the NHS Improvement – Heart team to develop and implement the Activate Your Heart programme.
Sally Singh was a member of the Topic Advisory Group for Commissioning on Services for People with Chronic Heart Failure developed by National Institute for Health and Clinical Excellence (NICE) in 2011. She was also a member of the Cardiac Rehabilitation Reference Group contributing to the Department of Health 'Commissioning a cardiac rehabilitation service' pack in 2010.
The research team has published a number of articles and been invited to participate in conferences to share their work on cardiac rehabilitation. Click on the links for further information describing some of the key conference proceedings, research papers and awards.
If you would like to know more about the project team who developed Activate Your Heart, click here.